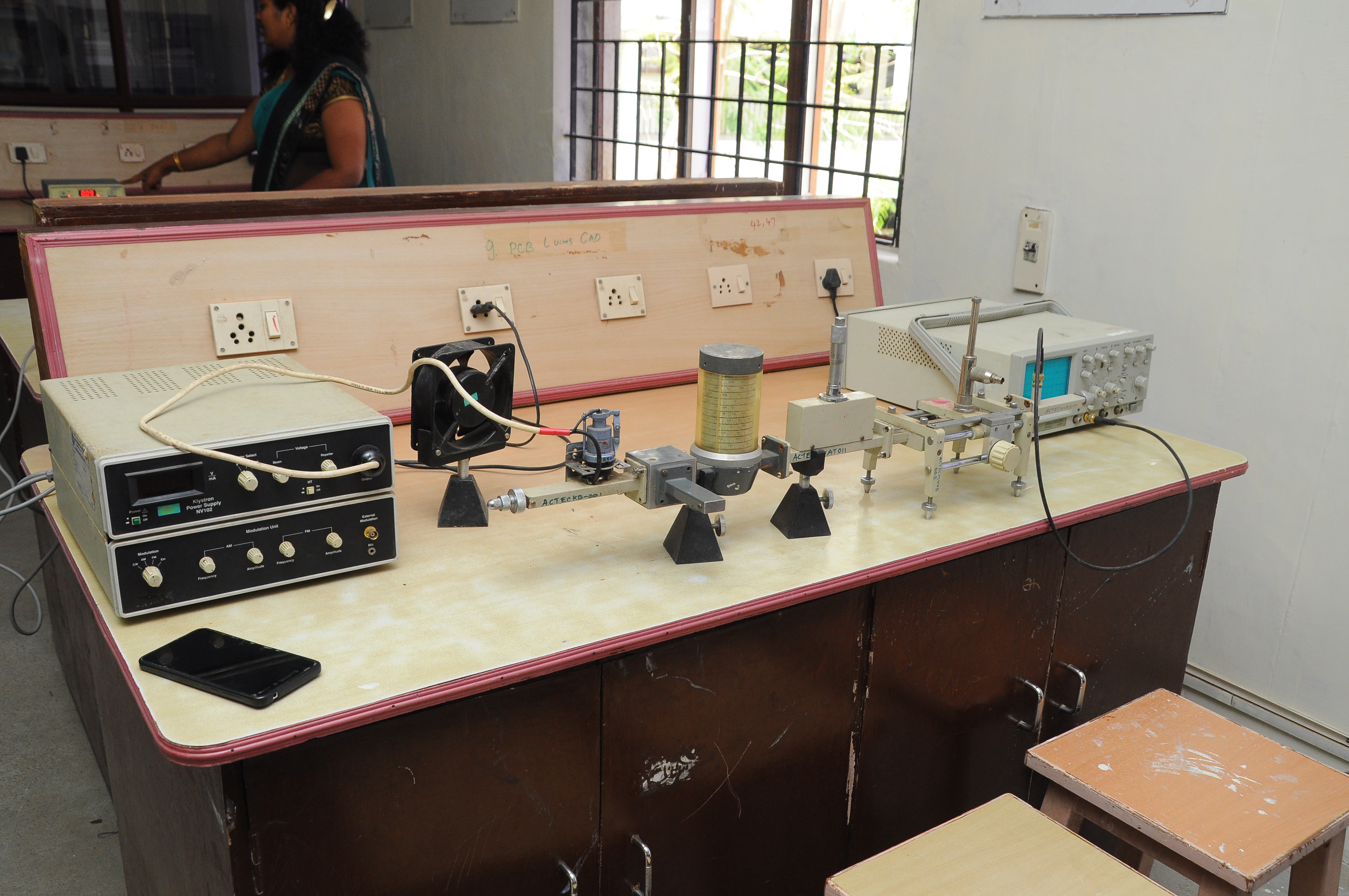 COMMUNICATION LAB
The communication lab intends to completely fulfill the criteria of covering the functioning of all the important building blocks employed in communication systems.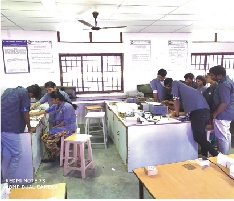 DIGITAL LAB
Digital lab helps the students to acquire basic knowledge about the design of combinational and sequential logic circuits and this lab also contains CAD tools like PSPICE and xilinx to design a modern digital system design.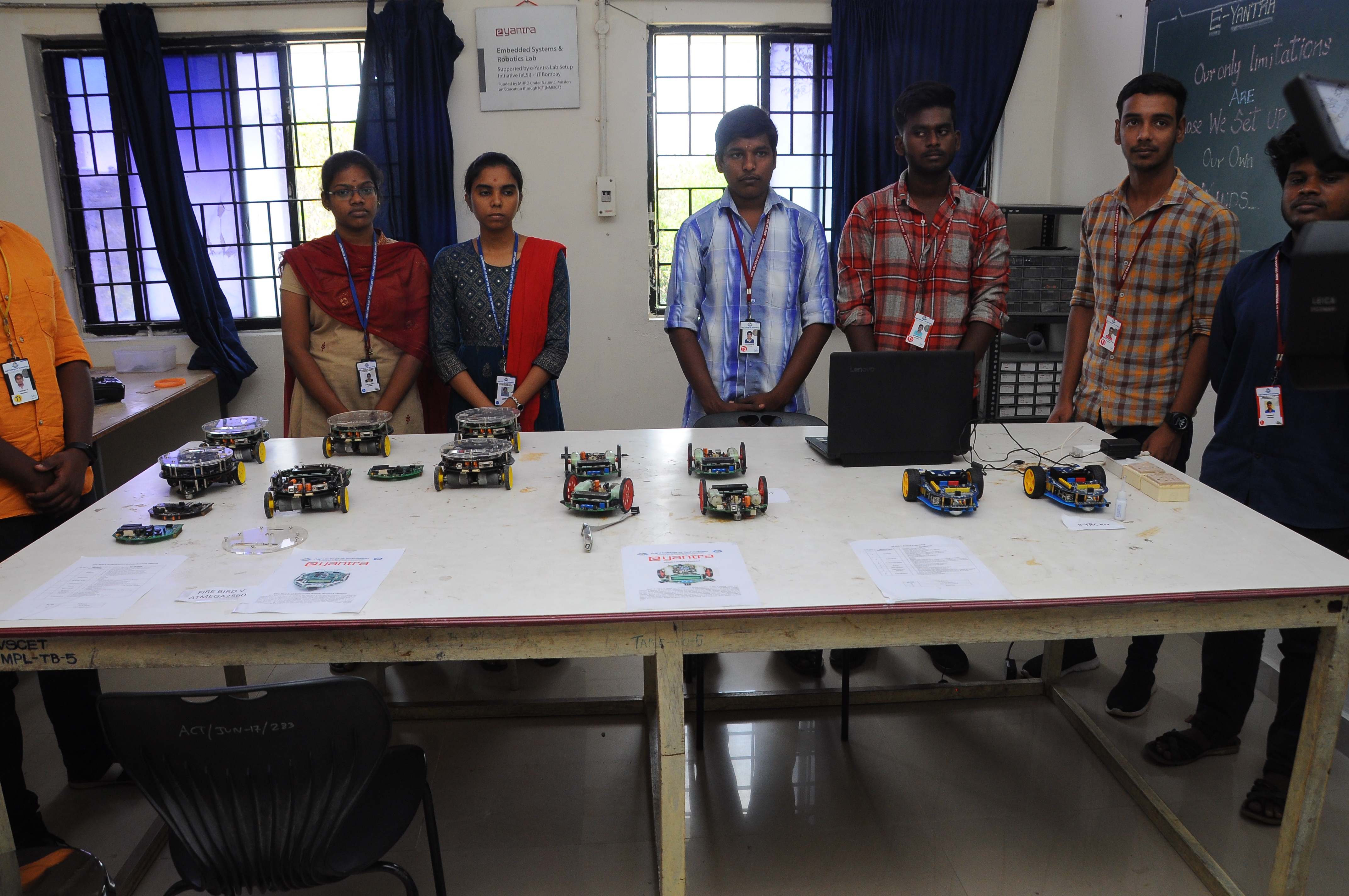 E YANTRA LAB
e-Yantra sponsored by MHRD under the National Mission on Education through ICT program is an initiative by IIT Bombay that aims to create the next generation of embedded systems engineers with a practical outlook to help provide practical solutions to some of the real world problems.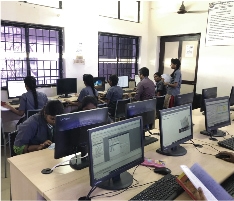 ELECTRONIIC CIRCUITS LAB
In EDC lab students build up preliminary electronic circuits and verify the results with theoretical concepts. Lab experiments are designed in such a fashion that the engineering skill of the students starts to enrich.
EMBEDDED/ PG COMMUNICATION SYSTEMS LAB
Embedded systems lab helps the students to enhance their knowledge on architecture, programming and interfacing of various processors and microcontrollers. The features and facilities available in this lab help the students to do their projects and enhance their knowledge on the latest trends and technologies
PG Communication Systems laboratory focuses on training the students to study & measure the performance of digital communication systems, acquire knowledge on Transmission line and Sparameter estimation of microwave devices, introduces the basics of Micro strip Patch Antenna & its analysis and also helps students to design & develop RF components using micro strip technology.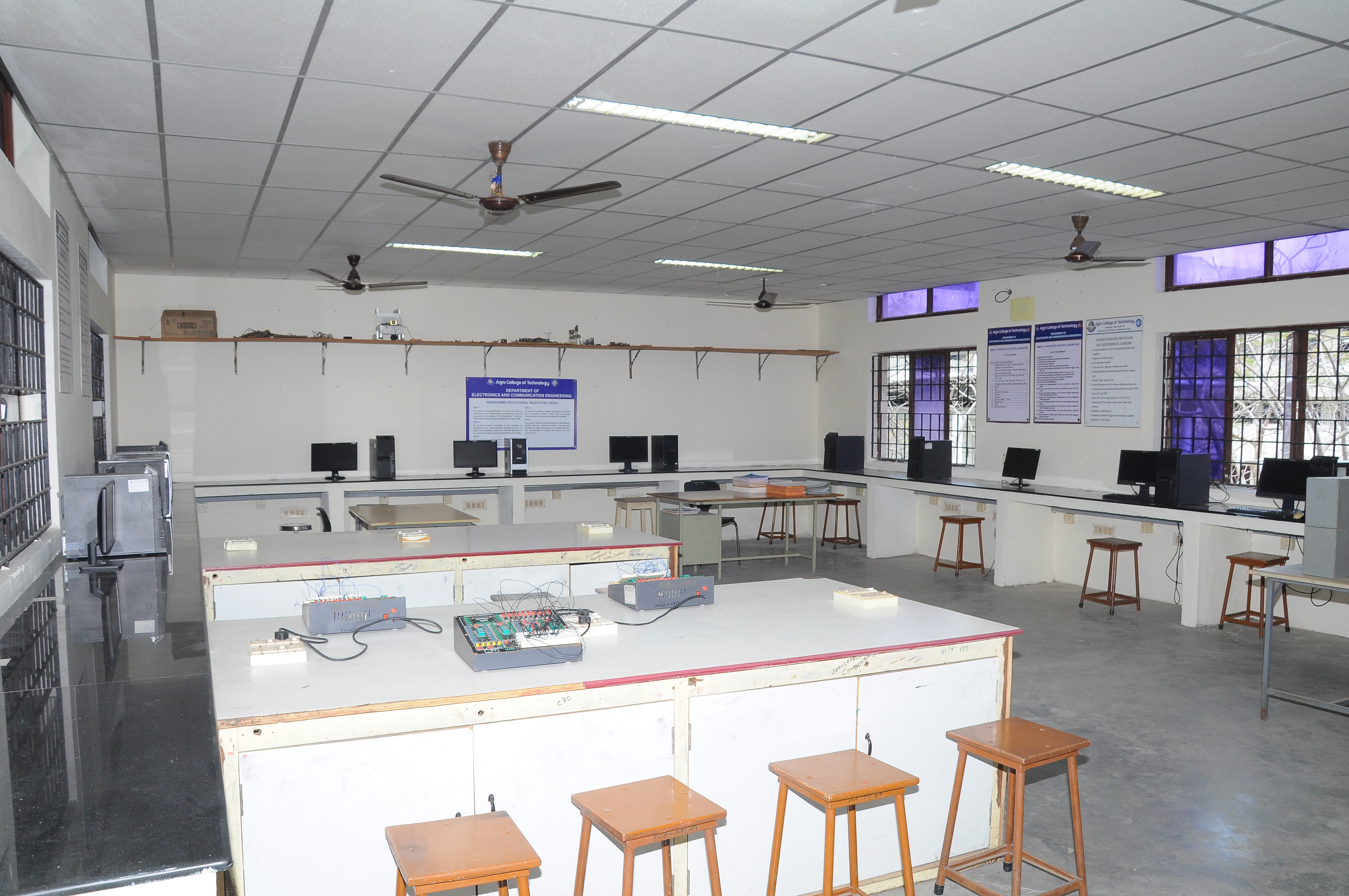 LIC LAB
LIC lab aims to understand the basics of linear integrated circuits and available ICs and to acquire the basic knowledge of special function IC. This lab helps the students to design various electronic circuits using operational amplifier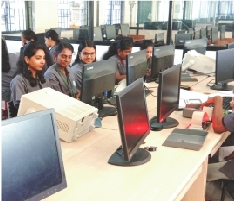 MICROPROCESSOR LAB
Microprocessor laboratory aims at providing hands on session to students on 8086 Microprocessor, 8051microcontroller and its interfacing The laboratory is equipped with 20 Intel Pentium systems with MASM and Keil software enabling students to develop programs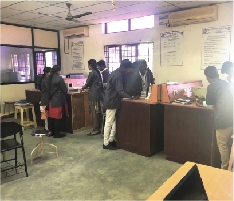 MICROWAVE LAB
Microwave Lab familiarizes the student with the basics related to Microwave and Optical Communication. This Lab is equipped with Microwave Test Benches, Optical Trainer Kits which help the students to undergo intensive training and provides a deep insight into High Frequency Communication Systems.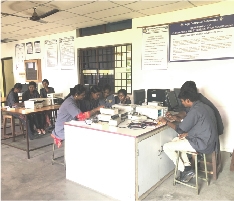 VLSI/DSP LAB
The VLSI laboratory provides hands-on experience to students in the field of analog and digital circuit design. The Students gain knowledge in using EDA tools to design, simulate, and verify schematics and layout of logic gates. It also serves to facilitate design and implementation of digital design on FPGA.
DSP laboratory presents an opportunity for students and staff members to check out their signal processing algorithms. The laboratory has both software tools and DSP processors.