Dr. Mahesh Raghavan | M.B.B.S
Dearest, students! Welcome to Agni!
Hope you and your family are safe and well. I am Dr. Mahesh, Founder of Royal Mother Hospital, Ashok Nagar Chennai with over 27 years of medical experience. Ever since the COVID breakout, I have been working with my team tirelessly, to keep our city safe and now, it is my pleasure to take over as the Dean of Agni College of Technology. As the new dean and given my experiences as a medical professional, there are many changes and initiatives that I am going to introduce to keep the Agni College Campus a safe and healthy environment for your child to learn in.
I have personally designed a first of its kind, air-velocity based Bio-filter chamber, called VAAYU that is going to be installed at Agni College. No other college has this technology and this chamber will Sanitise every student from head to toe without using any chemicals, and do hand sanitisation, temperature check and foot sanitisation. It is NABL certified and is proven to be 99.97% effective in trapping and killing all air born viruses there by ensuring that COVID transmission is completely eliminated. This is a 45 seconds process that will guarantee the safety of your child within our campus.
Masks will be provided to every student and social distancing will be monitored strictly. The classrooms will be sanitised twice a day and the laboratories, rest rooms, common areas like canteens, playing grounds, etc. will also be sanitised everyday, as mandated by the Government. The hostel rooms will be sanitised twice everyday and buses will also be sanitised twice a day before and after your child boards our buses. The hostel cafeterias will be sanitised after every meal is served to ensure the safety of your kids. We have manual workers sanitising the rooms and drone based sanitisation of campus premises to keep the surfaces clean and stop the transmission of COVID19.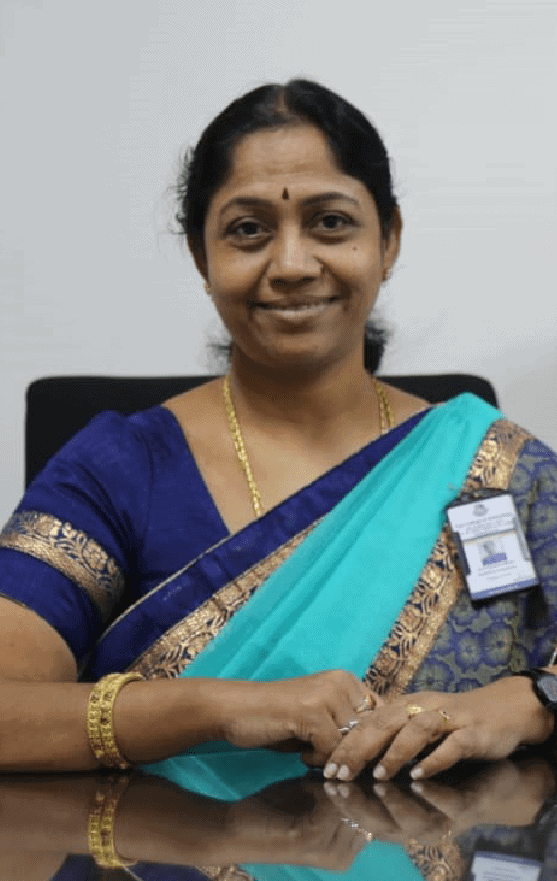 Dr.S.Chandravadhana | B.E., M.E., Ph.D
It gives me great pleasure in welcoming you to the web portal of this great institution which is dedicated to the cause of top-quality technical education. I am sure that you will find this website very informative and useful. I encourage you to visit the different sections of this website to learn more about Agni College of Technology (ACT).
Agni College of Technology was founded in the year 2001 with a long term goal and commitment to provide quality technical education in order to enable our students to face the challenges of the modern world and to build a bright future.
At Agni College of Technology, a team of dedicated, experienced faculty members are working hard to shape and develop the students' skills in a safe and harmonious environment. Read More >>
Advisory Board Members