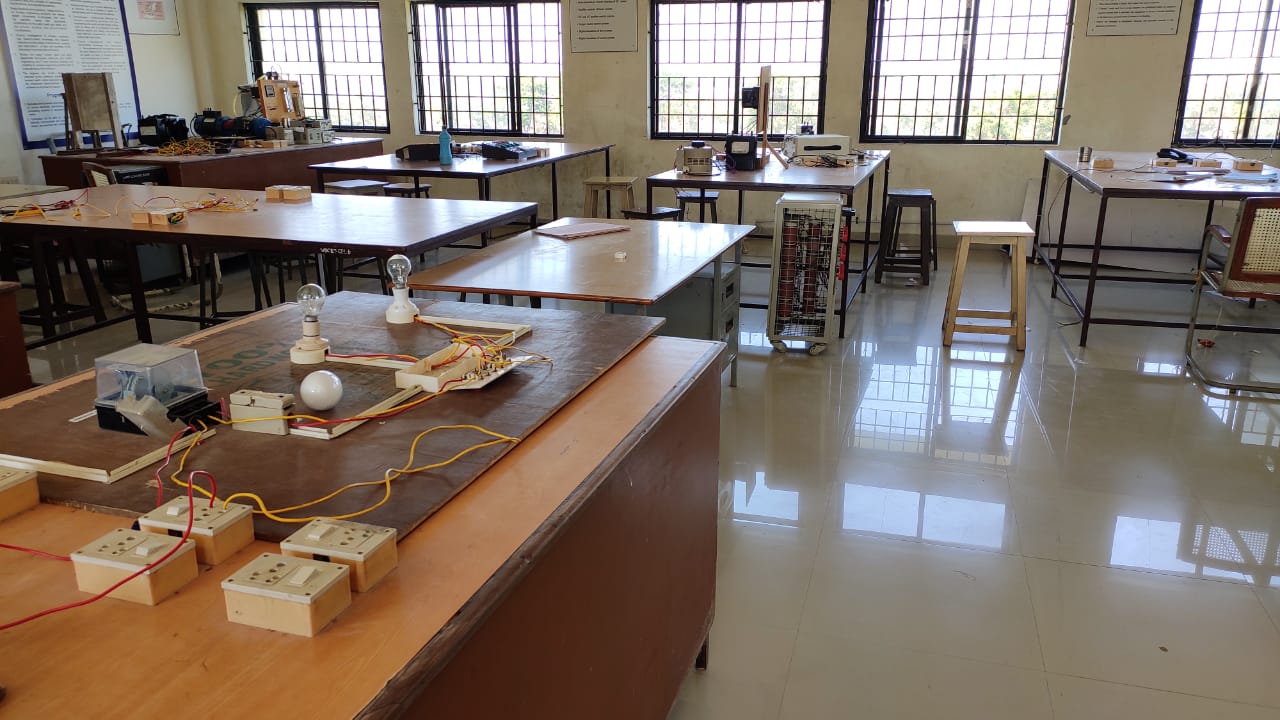 Control System Laboratory
The Control System part of this lab is equipped with AC and DC Servomotors, Synchro Transmitter and Receiver, Stepper Motor, PID Controllers and Compensator Module to support experiments in control system area. A sophisticated temperature control module is also available.
The Instrumentation part of this lab is to fortify the students with adequate work experience in the measurement of displacement, resistance, inductance, torque, angle etc., and to give exposure to AC, DC bridges and transient measurement
Electric Circuits Laboratory
The Electric Circuits lab is concerned with basic knowledge and technology needed to understand the application of the rapidly changing electronics field.
The lab is equipped with Function Generator, Single Trace and Dual Trace CRO's, Digital storage Oscilloscope and semiconductor devices designed to provide wide knowledge about Electrical & Electronics field.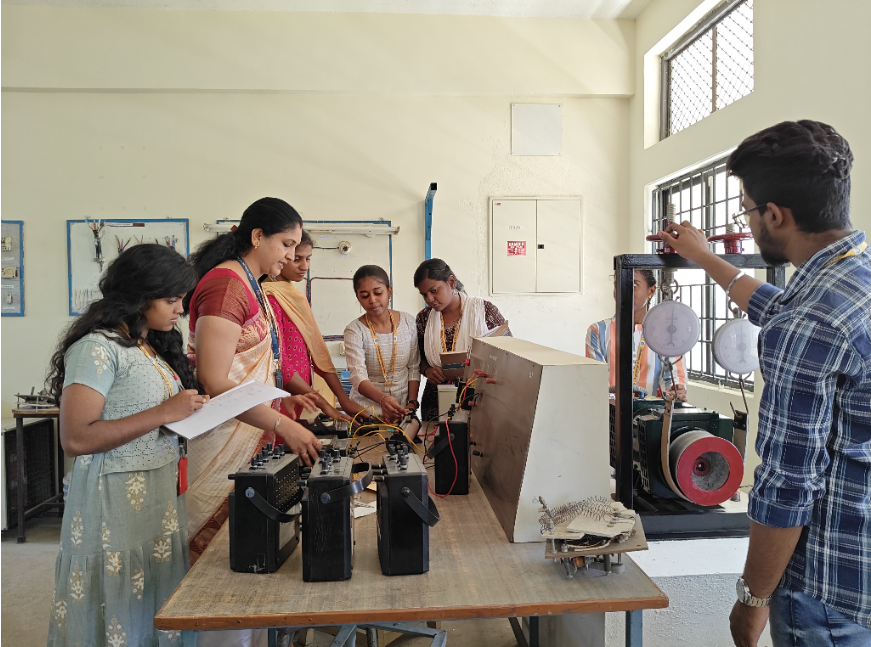 Electrical Machines Lab
The Electrical Machines lab is equipped with all types of AC and DC machines and Transformers mainly covered in the B.E. curriculum.
Through hands-on experiments with real machines, students gain practical experience in using various DC motors and Generators, AC motors and Alternators, Transformers, Starters etc.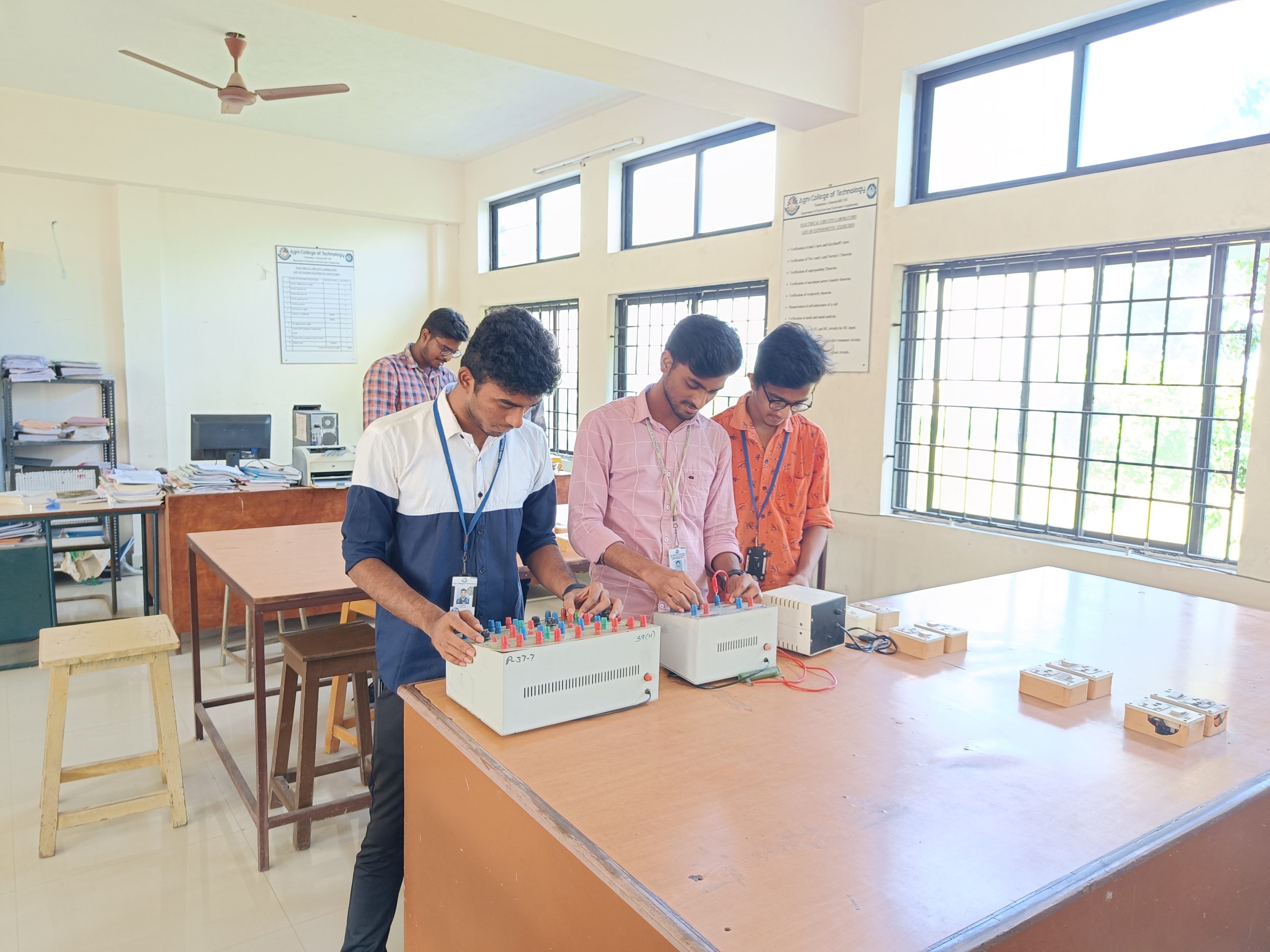 Power Electronics Laboratory
The Power Electronics Lab is equipped with all types of Controllers, Choppers , Regulator power supply, stepper motor controller, IC trainer kit ,Inverters, Converters, Micro processer & Micro controllers, Brush less DC motor with DSP controller, PISM software for simulation and are mainly covered in the BE curriculum.
Through hands on experiment with real components & equipment, students can gain practical exposure. The students are developing prototype projects using our Power Electronics equipment by testing using CRO, DSO, Functions generator etc.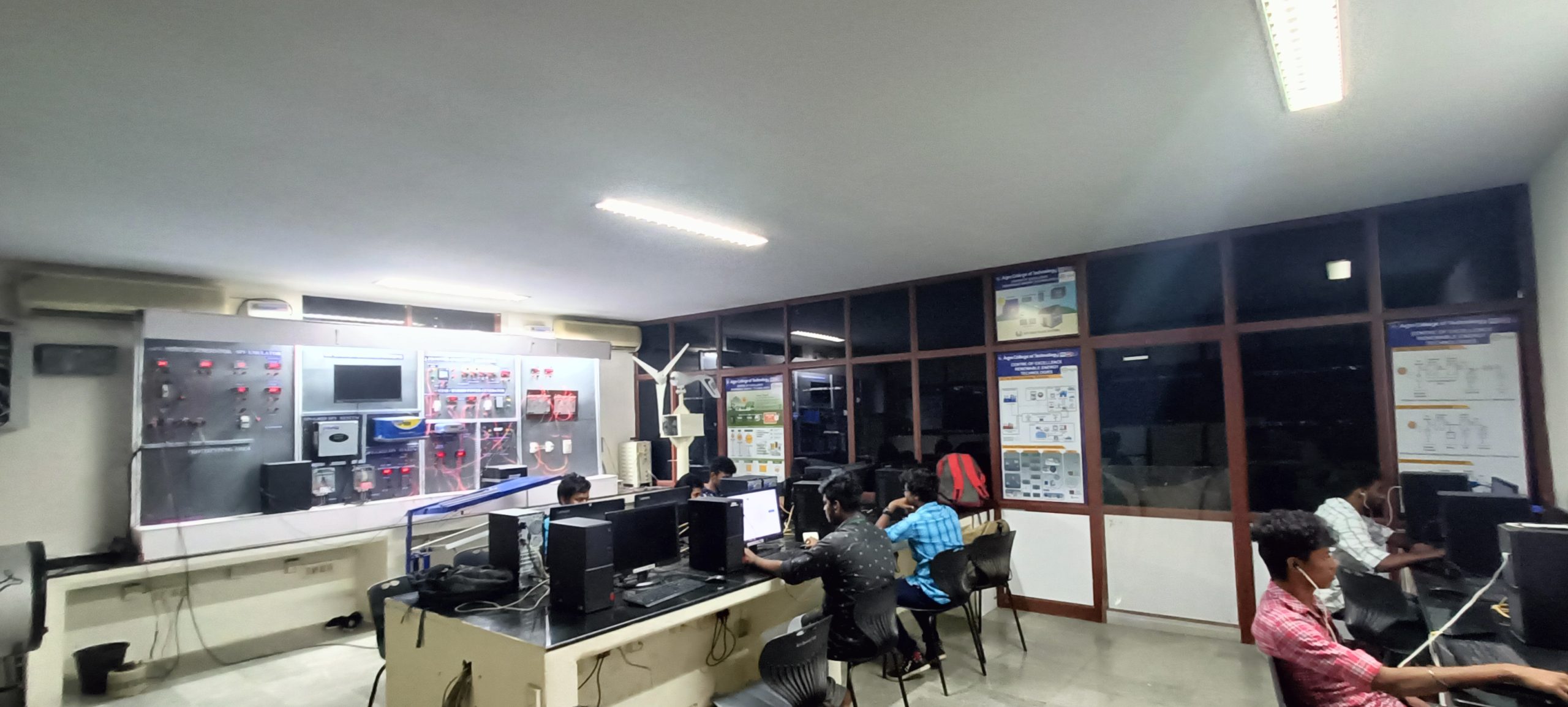 Power System Simulation Laboratory
To acquire software development skills and experience in the usage of standard packages necessary for analysis and simulation of power system required for its planning, operation and control.
This lab has 30 terminals and is equipped with AU Power Lab Software Package and MATLAB. It supports the students and faculty members to develop and validate any software package required for the projects and also utilized for research & development activities.