Achievements
Flipkart Grid 4.0 Robotics Challenge is Flipkart's Flagship Engineering Campus Challenge which provides the opportunity for students to apply their technical knowledge and skills, to compete and complete key challenges. In its fourth edition (Grid 4.0), Flipkart GRiD 4.0 aims to challenge the contestants in the areas of stable hovering and maneuvering of the quadcopter and also its capabilities to perform the assigned task as per the problem statement.
---
Details
Event: Flipkart Grid 4.0 Robotics Challenge 2022
Venue: IIT Madras
Date: 28th February, 2023
Project: Autonomous Drone
Students: Shyam Kumar R & Lakshmi Prabha K (Aerospace), Hariharan R & Ajith Krishna (EEE), Kasi Rajan T & Deepak Raj R (Mechatronics), Keerthana G (IT), Prithiksha K (CSE)
Project Objective:
This competition aims to test 2 main capabilities of contestants:
1. Ability to create a quadcopter that can hover stably and uses image processing to find and pick an object using an electromagnet.
2. Navigate to the bin and drop the picked object in a bin based on either image processing.
Our students have cleared all the rounds and then in the finals they were placed among the Top Seven teams in the national level, which is a pride moment for all of us.
---
Students @ Flipkart Grid 4.0 Robotics Challenge 2022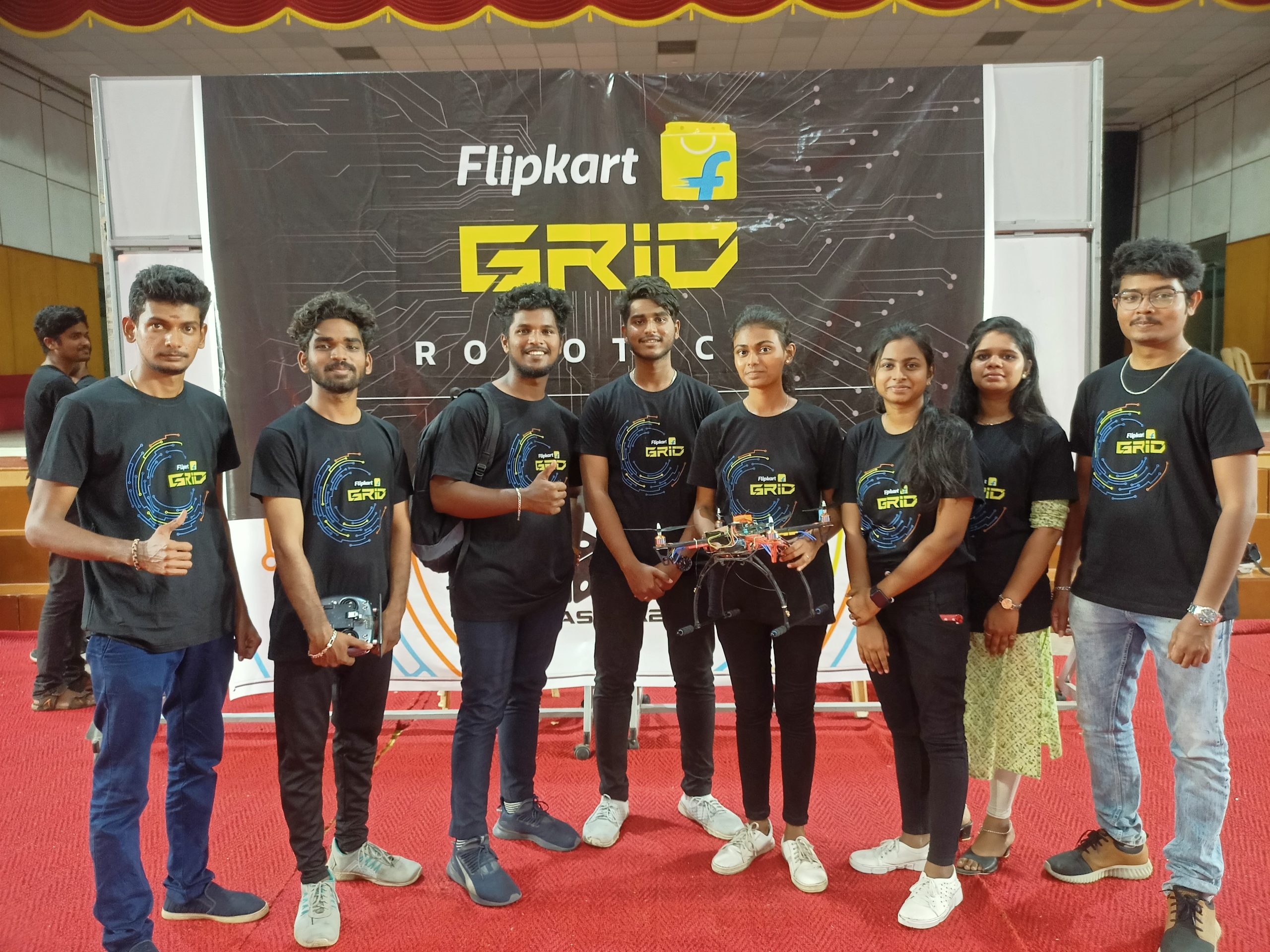 Game of Drones @ Flipkart Grid 4.0 Robotics Challenge 2022